Activities Javea art boutique bed breakast Costa Blanca
Chilling by the pool, or at one of the many seats with a book (or to finally write that book or start with it).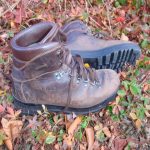 Walk over ancient terraces with olive, almond, citrus and fig orchards.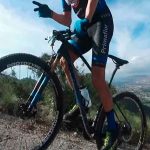 Road bikes and / or mountain biking; various routes through the same beautiful surroundings.
Golfing, many courses including 15 minutes away from one of the most beautiful courses of the Costa Blanca.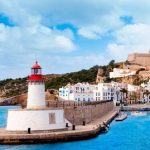 An overnight trip to Ibiza (2.5 hours by ferry).
Meditate in peace and quietness in the middle of nature.
Enjoy the many picturesque bays and beaches in Jávea and surroundings
Visit Valencia (according to Zoover the best city trip in Europe).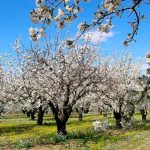 Take a tour in the, almost undiscovered, hinterland. Especially in January when the mountains are white of the almond blossom (hence Costa Blanca), or in May when all cherry trees are in bloom.
At the various marinas along the coast are numerous opportunities for water sports.
Gastronomic enjoyment. In the immediate vicinity there are several 1, 2 and even 3 Michelin star restaurants. However, without stars there are also very special and very good restaurants at affordable prices.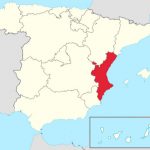 The village of Jávea is about 10 minutes drive and 20 minutes by bike (there are bicycles available). Dénia is on the other side of Montgó mountain also about 20 minutes away. Airports Alicante and Valencia both at about 1 hour and 10 minutes.
Activities Javea art boutique bed breakast Costa Blanca